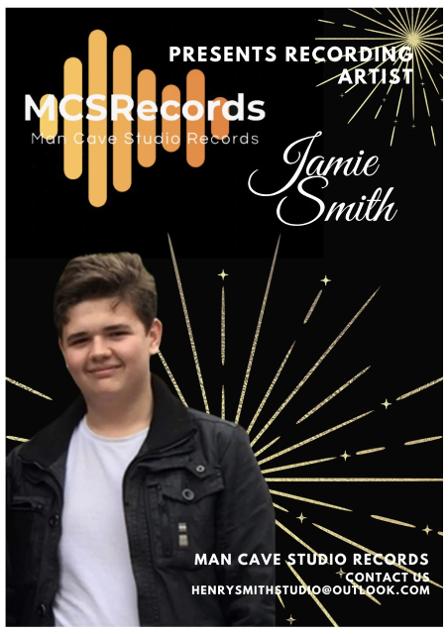 MCSRecords presents recording artist JAMIE SMITH
Jamie Smith was born in to a musical family, He's grandson of Henry Smith Snr and Son on Henry Smith, he's lived his life watching his Dad and Grandad perform live and took up a huge love of music from a very young age.

Jamie loves performing and has so much talent and potential for someone who's still learning the ropes, he's only 18 but performs like he's been on the stage for years. He's very energetic and has the personality to go far in the business. He's been working with Henry on his first Studio album and this is going to be a Young talent to certainly keep your eyes on. He's got the potential to become a big name on the country scene. New album will be released very soon
MCSRecords presents recording artist HENRY SMITH SNR
Henry Smith Snr grew up in Reading and was brought up on country music, he first realised his passion for country at a very young age when he used to listen to country music on a wind up gramophone this inspired a passion within him to learn and share this love with many others by performing. Henry Snr learnt to yodel at a very young age and used to yodel along to Jimmy Rogers. He then started performing as a guest singer with many popular bands around Reading. His sound was so unique and this gained him lots of performances, and he started to gain a good amount of followers.

He loves singing Charley Pride, George Straight, George Jones and Willie Nelson songs and passed his passion for country music on to his children then grandchildren. He's been in the music industry for many years and is always the first person to put out his hand to help many new starters on the country scene, and help show them the ropes, along with his son Henry Smith. This has helped carve a amazing country scene.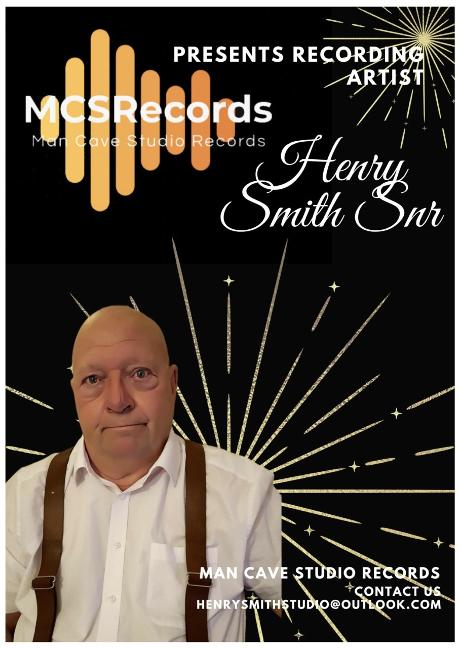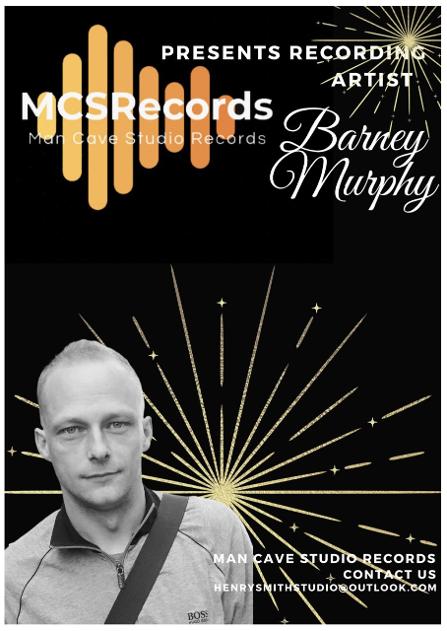 MCSRecords presents recording artist BARNEY MURPHY

I was born in Reading and grew up in Cookham. My passion for music began at a very young age. I was about 7 when I seen Henry Smith play live. My passion for music excelled from there and I knew that I wanted this as my career. I taught myself how to play the guitar and became very focused on what I wanted to achieve.
I've played various gigs around the UK and in Europe, Seeing the enjoyment from the crowds make me work harder to want to achieve my goals. With the ongoing support off Henry i strive to become an award winning recording artist and want to travel the world sharing my love of music.
MCSRecords presents recording artist SARAH LONG

Sarah was born in Reading and moved to Dorset as a teenager, she grew up listening to country music and found out a a young age that she loved to sing. Sarah was inspired by Loretta Lynn and wants to share her passion for country music. Sarah started her family young and now wants to focus on setting up a career for herself and would love to become and successful recording artist.

Sarah is looking forward to working along side Henry and MCSRecords to produce some new albums and to become a big name on the uk country scene. They are certainly a young artist to look out for, they are going to produce some great work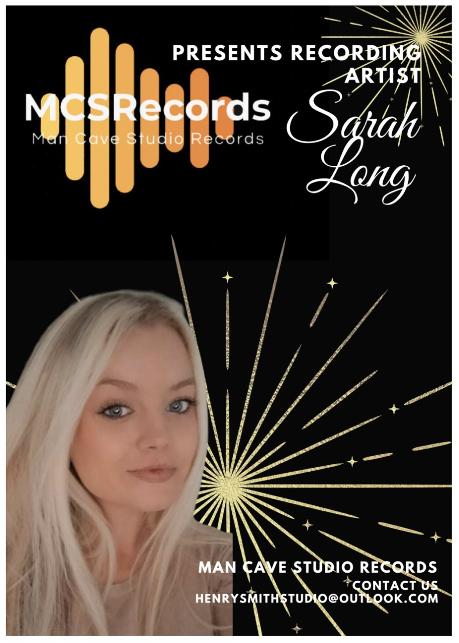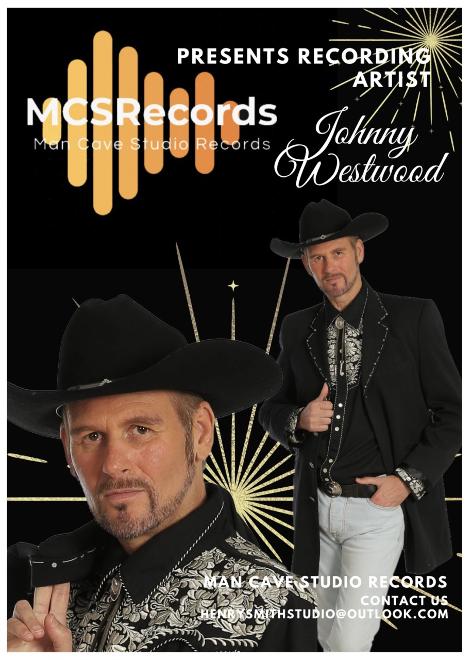 MCSRecords presents recording artist JOHNNY WESTWOOD

As a Country Artiste, Johnny has built up a huge following around the world, including a fan base in the USA. His music is played on various stations, plus he has appeared in many radio and television interviews in the UK, Denmark, USA, Spain and many more.
Johnny grew up listening to country music on his grandparent's old record player and the first record Johnny brought was Rhinestone Cowboy in 1975, at the age of 7. By the age of ten, Johnny knew nearly all the words to the most popular country hits. However, at this time, he had no idea the influence this music would have on him later in life.
Johnny worked with many big names including Petula Clark and made a pop video with Madonna.
Gaining a huge following, Johnny was approached by a multi-platinum award-winning songwriter from the USA called David Allen Kirchner on Facebook and after several conversations; Johnny was sent many songs to record, whereas he chose ten tracks for his début album "The Windows or the Walls".
He then released his début single "Just a Kiss", taken from the album, this track was written by Tony Tanner and Mike McFaden, also from the USA.
In April 2019, Johnny was signed to Echota Records, an Independent label in North Georgia.
In 2020 Johnny lefts Echota Records and was signed to Country Roads Records USA
MCSRecords presents recording artist CASSIE B
Cassie was Born in Maidstone and has been gigging since she was 18. She started performing from a very young age, she remembers being three and her mum standing her on the laundry basket and letting her perform in the evenings. Cassie has loved to sing country from as far back as she can remember, she's got country in her blood.

She's inspired by Patsy Cline and Loretta Lynn and loves to listen to Alan Jackson and George Jones she finds that she can't help singing along to them when their songs come on. Cassie spent 2 months during the summer season performing in Cyprus and sharing her love of music with many locals and holiday makers. Cassie loves to sing country and has signed up to MCSRecords to help expand her career. She's certainly a artist to keep a look out on the Uk country circuit for.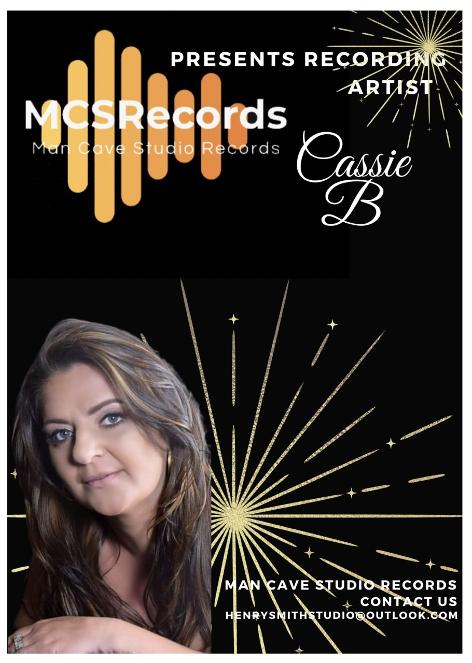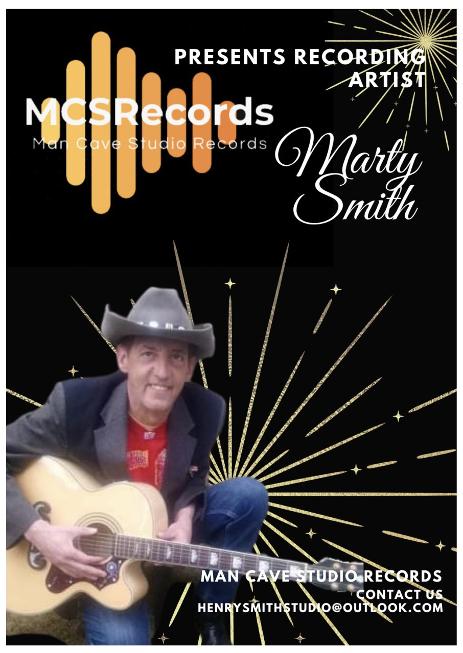 MCSRecords presents recording artist MARTY SMITH

Marty smith was born in England, but his dad always wanted to explore the world . As a small child had the experience of Paraguay in South America and later found his way to arkansas . His music teacher was Glen Campbells uncle and was brought up with home spun harmony and rich gospel culture. After a few years of writing music And performing with a band in morrill nebraska , he tried out with the ft Scott jubilee and instantly had friends for life including dewayne bowman and dave Musgrave who had played with some greats like Ray price.

Marty was in a band from the kansas area and had the opportunity to play the rt66 music festival , opening for lynard skynard and jo dee mecina in 2002. Since returning to England in 2008 , marty has continued his dream of singing and writing music. During a festival at Berkeley Gloucestershire he came across Henry Smith, who invited him on stage for an encore performance and ever since have become good friends. They have been recording new songs together since then and are both excited about the prospect of new opportunities. Marty is back performing after the covid , which has been difficult for everyone, but particularly on the music scene and performers.
Thank you for all your support and let's get back to friends, family and good fun.
MCSRecords presents recording artist THERESA COUPLAND
Theresa is from Essex and was born into a family of music. this is everything she loved growing up, her inspirations Throughout the years have been Patsy Cline, Reba Mcentire, George Strait and Garth Brooks.

Theresa has been in and around the music industry all her life, she was strongly influenced by her father growing up as they both shared a passion for music. Theresa knew this is is the career that she wanted from a very young age and she began to perform at the age of 14 with her father and took a short gap to raise her wonderful family. She has now returned to the music industry and is currently working as a solo artist.
She has appeared on TV multiple times and worked with and along side some great artist on the country scene. Theresa has released 2 studio albums MY CRAZY LIFE & CHANCES ARE with songs such as Mi Vida Loco, Rocking With The Rhythm of The Rain, How Blue & Except For Monday's. She is currently working with Henry to produce a 3rd Studio album and will be released very soon
Look out for her new album its going to be a big hit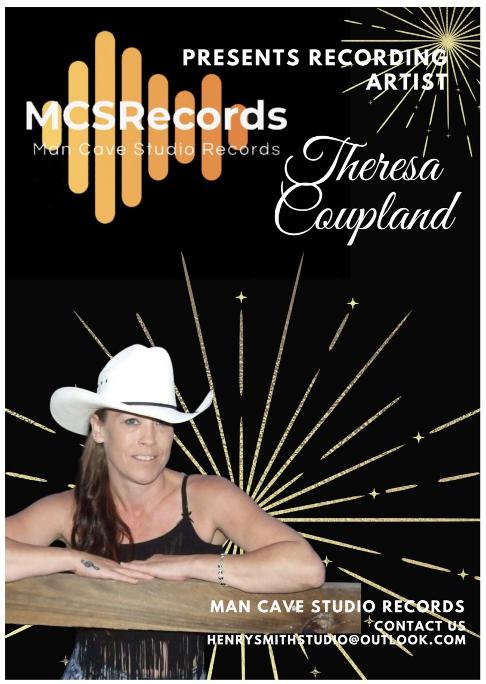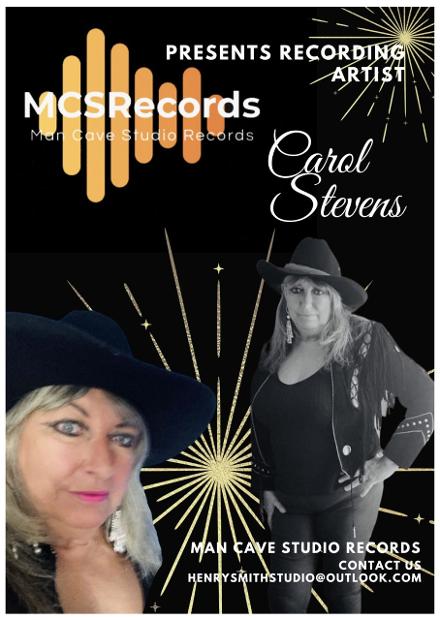 MCSRecords presents recording artist CAROL STEVENS

Carol lives in Cramlington, Northumberland , Originally from Whitley Bay, and has worked all over the world entertaining as a singer musician (keyboards). Carols worked in Germany, Ireland, Tenerife , Minorca, , Arab Emirates and United States to name a few.

Whilst in America she played Stockyards Opry Fort Worth two years running, and also sung in Billybobs Fort Worth. Trained to Eighth grade piano by Trinity College of Music . At ten years old she appeared at Newcastle City Hall again to return later to support LIndisfarne. Carol has backed many a star and been in shows,with, including Dave Allen, Lynne Perry (Coronation Street) , David Essex, Rodger De Courcy, The Batchelors, Bobby Davro, Bobby Thompson, Chubby Brown, the Drifters, Jimmy James and many others. Carols heart has always belonged to Country, and she formed the band Carol Stevens and the Rebel Country Band, which played mostly Country Rock, but disbanded and made the trio, Carol Stevens and the J.D.Bros, which played the country scene to great success winning two awards. A very popular trio playing festivals and clubs with frequent write ups in Cross Country Magazine. Carol started writing songs in the 80s and had three songs accepted by B.M.I. in Nashville, and the offer of a tour, but due to circumstances at home was unable to commit. Carol took a break from writing after this, but during the past 18months carols found her passion in writing again. Her new songs include I'm Swinging, My Friend, Celebrate, Down the Road and is currently on track to finish her new album . Back onTrack Again, Who knows what this lady has to offer in the future.
MCSRecords presents recording artist TIFFANY WARD